The Whickers
Valerie Kleeman of The Whickers:
"Not withstanding  Alan Whicker's  generous bequest – The Whickers would never have got off the ground without Jane Ray.  Her creative flair, determination and organisational skills have transformed  Alan's dream into a reality, helping and encouraging emerging documentary makers whose voices might never have been heard.
The Whickers are very fortunate to have Jane at the helm."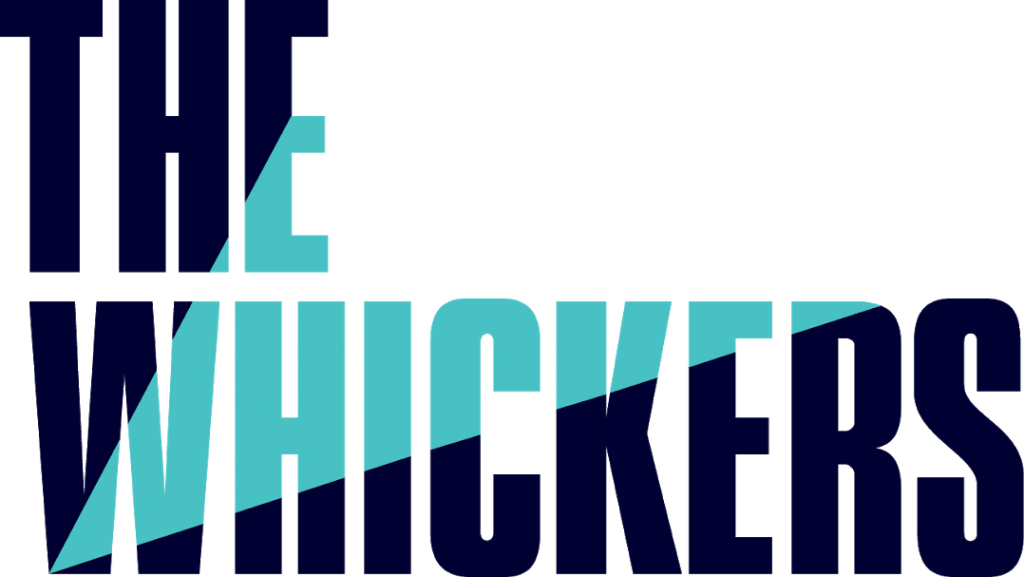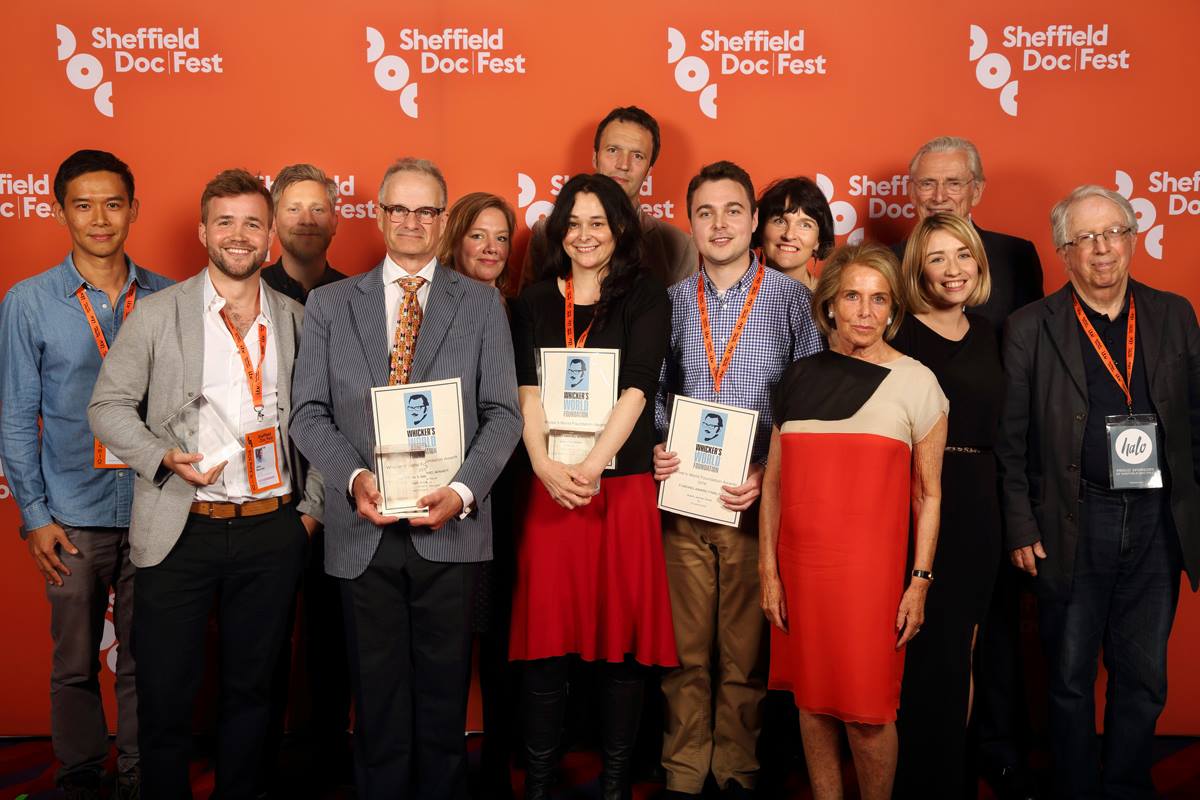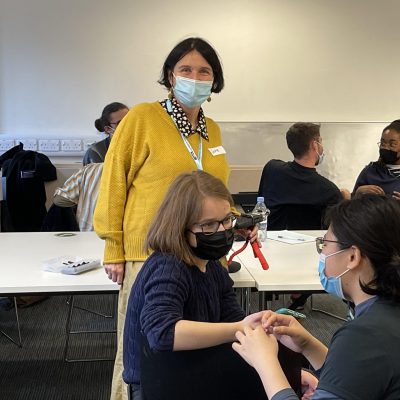 UCL
Jane Ray has teamed up with her former BBC colleague Zillah Watson to devise, set up and run two courses on audio documentary for UCL's Department of Anthropology.
The courses, taught over 10 weeks, teach the basic building blocks of radio and podcasting. Students are taught how to use recording and editing equipment as well as creative approaches to interviewing and sound design. Though primarily practical, there is an emphasis on learning techniques for telling audio stories through listening and discussion of works produced by audio producers both in the UK and around the world. Having learned all the essential elements from pitching and recording to editing and mixing, students are assessed on 10 minute documentaries which they create.
Jane has been nominated for the award for Active Student Partnership which gives students the opportunity to thank a member of staff who's committed to listening to and working with students and their representatives to improve and change education at UCL.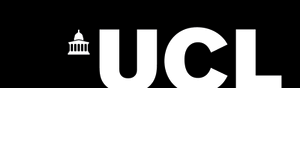 Earshot Strategies
Earshot Strategies was set up in 2017 by veteran journalist Richard Miron. He previously spent 17 years at the BBC and worked for a decade as a Senior Communications Official at the UN and World Bank. Cat Flap Media has teamed up with them to make engaging and informative audio.
We have been involved in the Future Europe podcast which reports on innovation and technology throughout the continent. Recently Jane Ray went to Denmark to find out about Haldor Topsoe, a company whose work helps to feed half the world. Here she is pictured with chemical engineer Dr Kurt Christiansen. You can listen to the podcast now: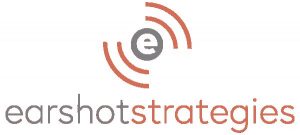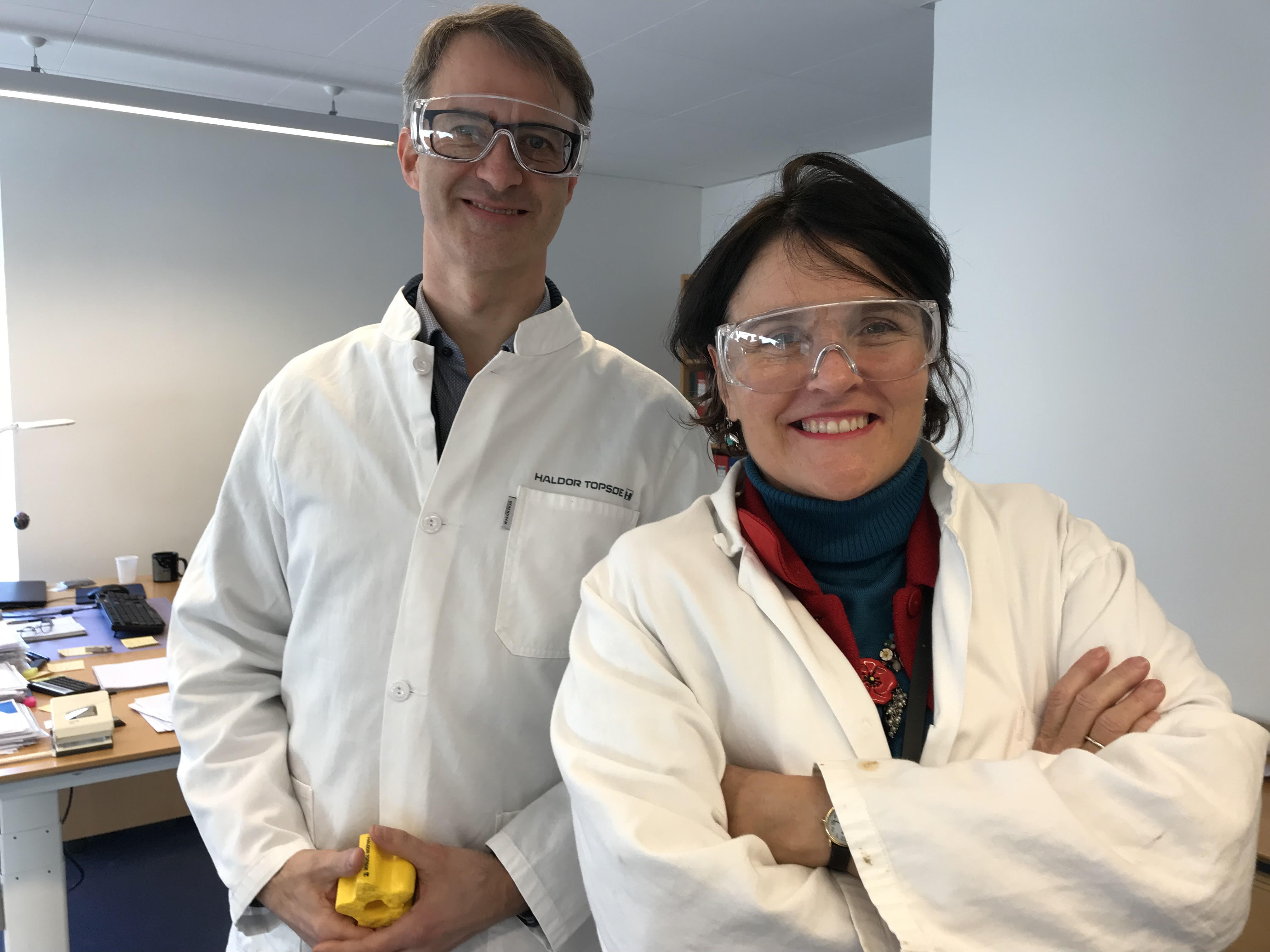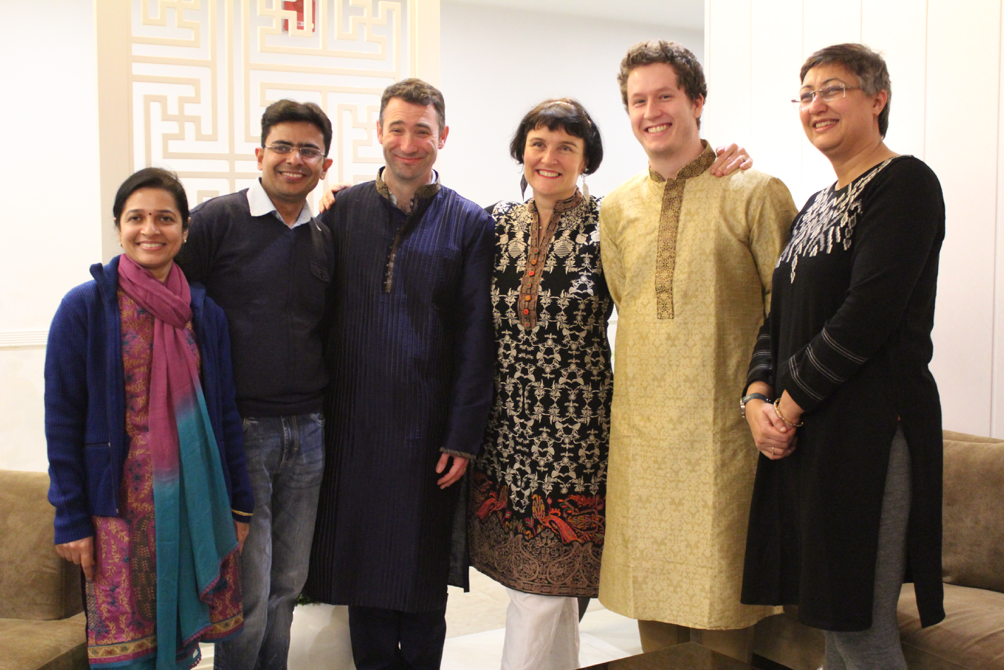 Orbis
Allan Thompson, Director of External Relations at Orbis says:
"Orbis has been working with Jane for the past two years to help us build our profile through a range of promotional films. It has been fantastic to work with Jane due to her  vast experience as a journalist, and she has really tapped into this wide experience to help understand the work of Orbis, and our aims and objectives, to show us how we can help to promote our work more effectively. We look forward to working closely with Jane in the foreseeable future."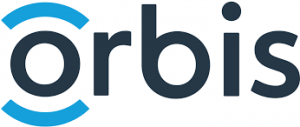 Care International
In October 2015, international aid charity CARE held an exhibition called THEN and Now at London's Oxo Tower to tell the story of the UK received CARE packages after WWII.  Cat Flap travelled through Britain, recording the stories and photographing those who had experienced the kindness of strangers during those dark, hungry years. They then worked alongside Falling Tree Productions to turn these stories into a 'dial up' interactive exhibit in the style of a postwar phone box as a popular part of the exhibition. Cat Flap is now working with New York University's Steinhardt School of Culture, Education and Human Development to create imaginative ways to use the power of audio in the classroom.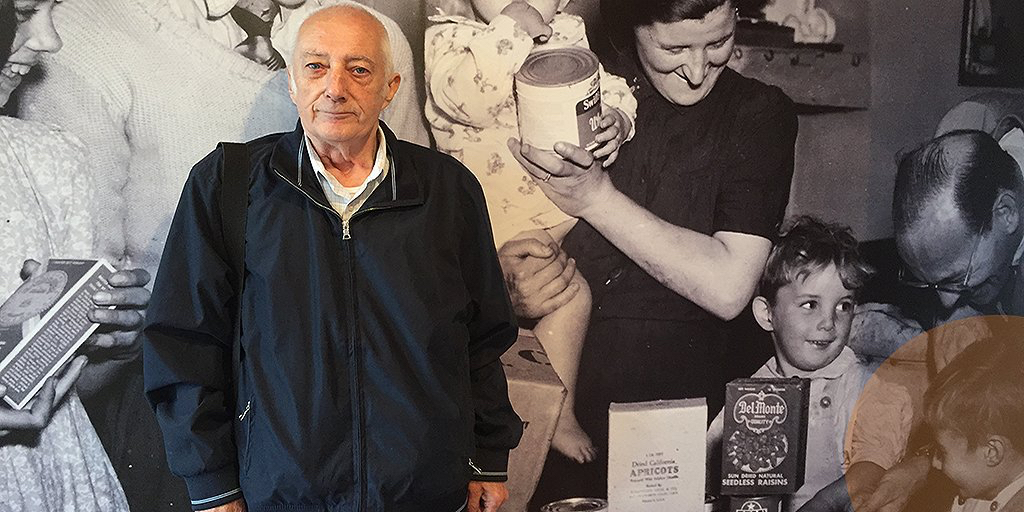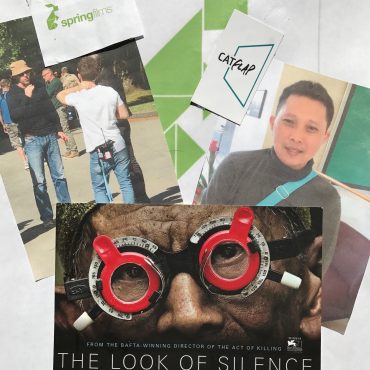 Spring Films
Cat Flap Media is currently working with the BAFTA winning independent production company Spring Films on a medical mystery story. Executive producer Steve Seidenberg said:
"I am delighted to be working with Jane again. Whilst still at the BBC she was my exec on a three part history series – Beijing Portrait of A Capital and now the tables have turned. I found that she has an ability to develop a character on screen and create a storyline that draws in the viewer despite, at times, the most unpromising rushes. She can also be an insightful mentor. Do not be fooled by that rather gentle, patient exterior. This is a determined, endlessly curious and razor sharp mind at work who, despite her professionalism, has not lost a capacity for empathy and fun."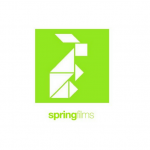 New York University Summer School
Jane Ray, Tom Glasser and Robbie McInnes have been running a course written by Jane called Sound Matters. It is about using audio in education and is aimed at post graduate teachers but can be used for anyone running groups who are interesting in unlocking their potential for broadcasting. Here are the class of 2017 from NYU.
Student Jeea Yang said:
"In one of our classes, we met two audio and visual media artists named Jane Ray and Tom Glasser. Their expertise was on portraying relevant information to the public through creative audio usage…To see and experience with our ears are the goals of audio journalism and Jane, along with Tom did a wonderful job displaying her passion for this field to our class."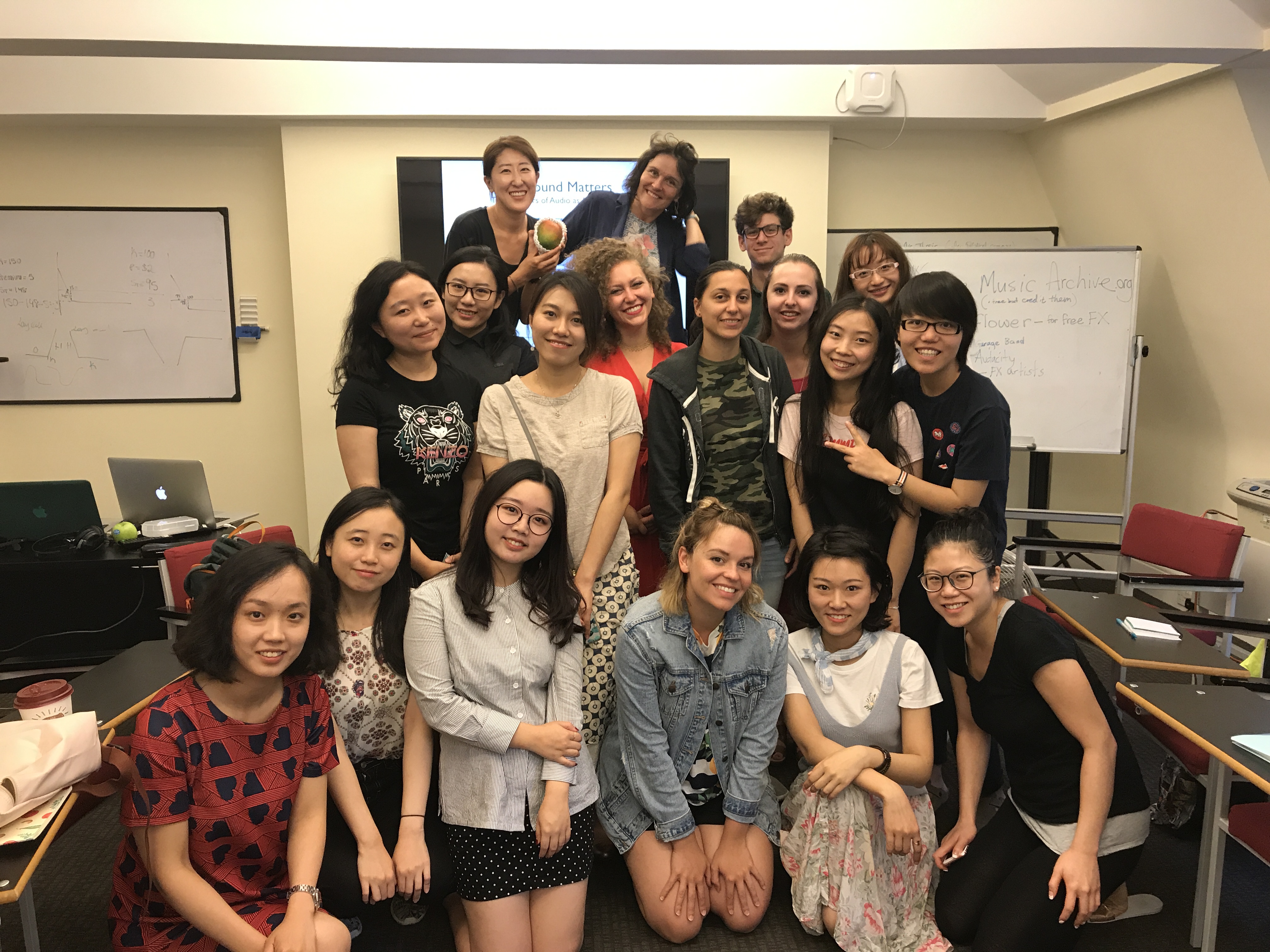 ---
British Film Institute
We have a well-established relationship with the BFI, having organised a training initiative in conjunction with them for those wanting to learn the basics of documentary making, entitled: Make Your Own Documentary in Six Weeks. The programme takes students from early development, funding and research to simple filming techniques on camera or smart phone. It covers the importance of audio, story development, effective interviewing skills and editing. These are 'hands-on' classes that expect every student to leave with a short 5 minute documentary film of their own and the confidence to pursue further projects. This course draws on the expertise of 'special guest' practitioners such as award-winning filmmakers Duncan Cowles and Emily James, as well as greats of the past, such as documentary broadcaster Alan Whicker.
We also partnered with the BFI for Alan Whicker's Centenary celebrations. The star-studded event featured screening of Whicker documentaries, as well as a panel including David Green, Sir Michael Palin, Sir Michael Parkinson and Jon Culshaw.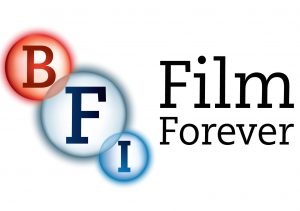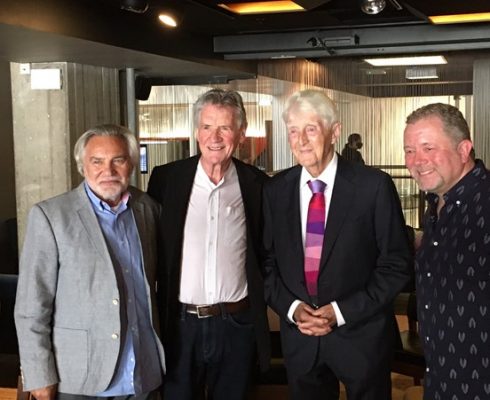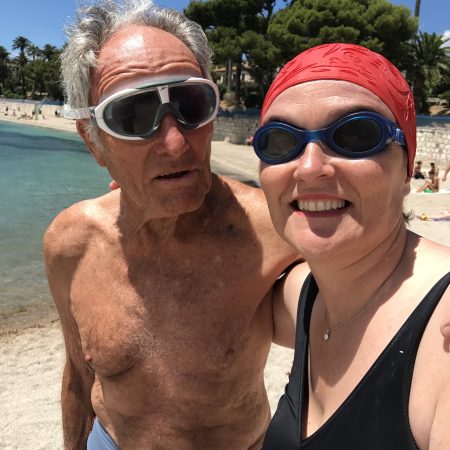 ---
Making a splash with audio
Jane Ray teamed up with Matt Thompson of Rockethouse Productions on a documentary about overcoming a fear of water with famed instructor Pierre Gruneberg. The programme was commissioned by BBC Radio 3 and featured in their prestigious 'Between the Ears' slot.
"I loved this. Poetic and funny at the same time. Pierre is fantastic. He took the story in a quite unexpected direction. Beautifully put together too." (Piers Plowright, Legendary Radio Producer who recently passed away)

  A + E Networks
Cat Flap Media has been showing smut and teaching rude South African words to A+E Networks (all part of our latest compliance training iniative, of course).
Senior Compliance Manager Sebrina Zeki said this about our Director Jane Ray:
Jane's wealth of experience working for BBC Worldwide shines through in her compliance training sessions. She provides excellent insight in to international broadcast regulations and tailored the seminar specifically to South Africa and the BCCSA code in a fun, interactive, contextual and engaging way. Jane is a confident communicator and works hard to make sure clients get the very best out of their training. She leaves no stone unturned and we hope to work with her again in future!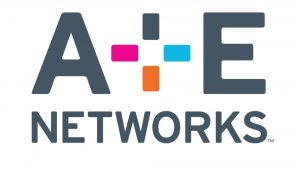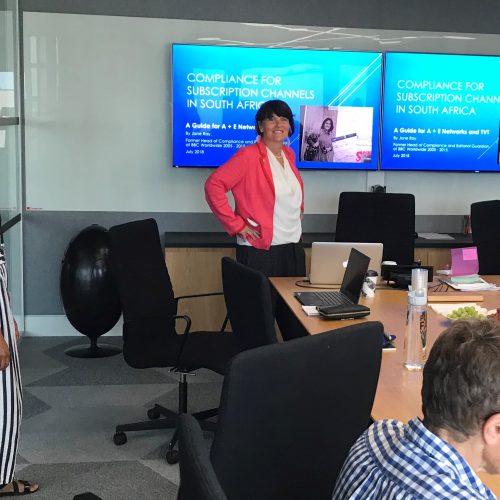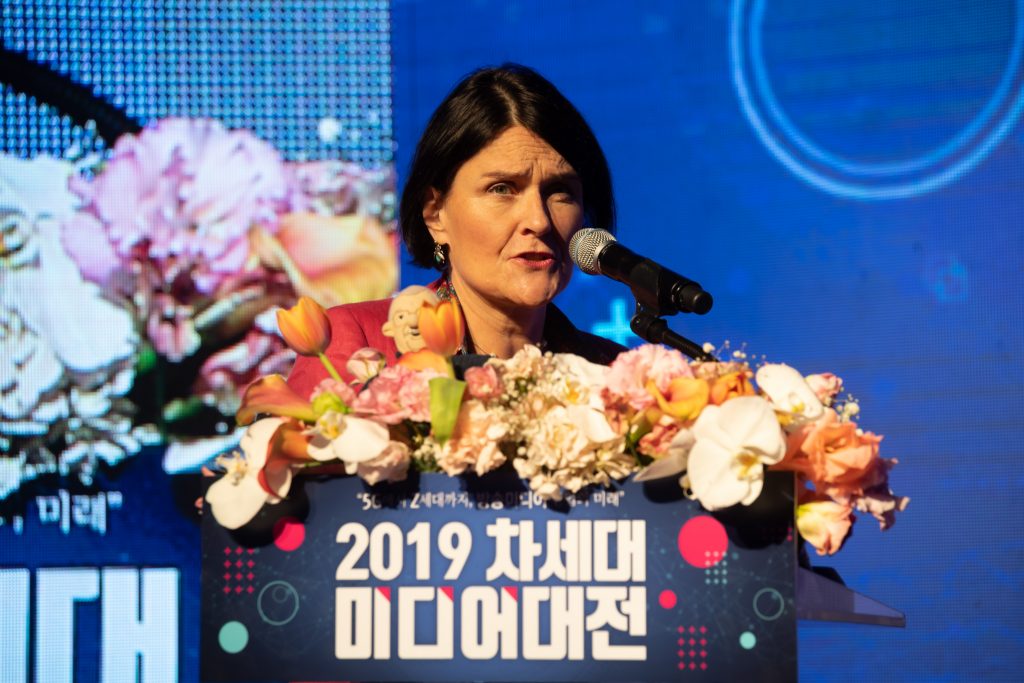 Korean Communications Agency
Cat Flap Media have been supporting the Korean Communications Agency (KCA) since 2017 in the form of media consultancy, one to one feedback with film makers and group workshops for emerging Korean talent. In December 2019, Cat Flap's director Jane Ray joined others including All 3 Media and the International Documentary Association to speak at a next generation media conference in Seoul. Her talk, Creative Kimchi, focused on the importance of, and techniques for, making quality content that is both authentically Korean and truly international. One case study she focused on was the then little known film Parasite which went on to win the Oscar for Best Picture in February '20.
The stated aims of KCA are "open communication to the world". Their work is "aimed at enhancing competitiveness and diversity […] to provide new vitality to broadcasting content". In the Absence, a deceptively simple and devastatingly powerful 28 minute doc about the Sewol Ferry Disaster, was funded by KCA, championed by The Whickers and garnered an Oscar nomination for director Yi Seung-Jun and producer Gary Kam.