Who we are
---
Opening a small door on a big world.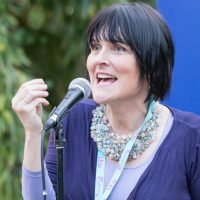 Jane Ray
Director
Cat Flap Media was founded in 2015 by Jane Ray, a multi award winning documentary and factual programme maker.  She was with the BBC for 29 years, starting out as a radio reporter (Woman's Hour, The Food Programme, Regional newsrooms) and spending the last 10 years as Head of Compliance for Content and Production at BBC Worldwide. The opportunity to set up her own company was gifted posthumously by the great broadcaster Alan Whicker. He left instructions in his will for the setting up of The Whickers: a fund for the promulgation of curiosity and professionalism in documentary broadcast journalism. He mentioned that Jane might be a good person to run it. Her vision for Cat Flap Media came from a conversation she had 20 years earlier about a cat flap being a small portal to a big wide world. Cat Flap combines Jane's expertise and connections in the world of international content compliance, with her love of training and passion for documentary making.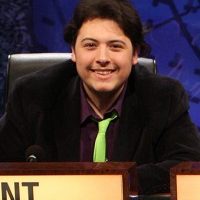 Curtis Gallant
Producer & Company Director
Curtis is a top-flight producer, invaluable to the Cat Flap team for his ability to track down the best contributors, documents and resources. He has worked at on a wide range of BBC programmes, setting up everything from political leadership debates to documentaries filmed across five countries. He honed his strong analytical skills studying at Cambridge and UCL.  Curtis has always had a keen interest in acquiring new knowledge. His passion for trivia has taken him to international quiz tournaments and he even corrected Jeremy Paxman on University Challenge (although that particular question mysteriously failed to make the edit). Curtis was also a researcher for Mike Thomson's  book Syria's Secret Library. Curtis is currently a producer on BBC's HARDtalk, producing in-depth interviews with world leaders, cultural figures and news makers, broadcast on TV, radio and online in more than 200 countries and territories.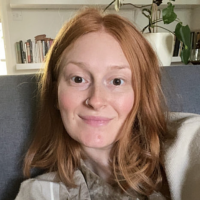 Emily Copley
Producer
Emily produces the annual documentary funding awards at The Whickers. She was previously Film Release Manager at the UK based distribution company Journeyman Pictures, overseeing the presentation and release of feature documentaries across multiple markets. Prior to this, Emily was Production Manager at DocHouse and was part of the core team that opened the UK's first documentary dedicated cinema, Bertha DocHouse. She was responsible for the delivery of live cinema events and filmmaker Q&As, with the aim of championing the very best in independent and international documentary at all levels. Emily has also worked on various film festivals, including Underwire Festival, London Short Film Festival, and Open City Documentary Film Festival – and briefly as a graphic designer within a creative agency.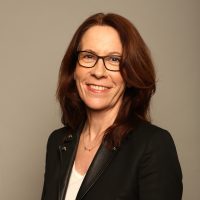 Jane Mote
Senior Media Consultant and Editor
Jane Mote is a leading multi-media professional who has a keen interest in growing wider audiences for great stories from across the globe. Jane was previously the UK managing director for Al Gore's documentary channel Current TV. She launched the BBC's first tri-media newsroom and created London Live for the Evening Standard. She now combines consultancy work for commercial TV – including Turner, BBC Worldwide, and Discovery – with fostering new talent in Africa. Jane serves as consultant editor for The Whickers where she helps to "nurture the future trailblazers for international documentary film-making".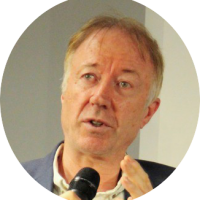 Mike Thomson

Writer and Broadcast Journalist

Mike has worked at the BBC for over 25 years, most recently as a World Affairs Correspondent and Senior Trainer. He works on Radio 4's flagship current affairs programme Today and regularly presents BBC radio documentaries. Mike has won five Sony Radio Academy Awards for his broadcasting. Mike has also become an accomplished writer, editing The Raqqa Diaries: Escape from 'Islamic State'. The book was a bestseller and the documentary upon which it was based recently won Gold at the International New York Festival Radio Awards. Mike's latest book is also about the Syrian Civil War. Entitled Syria's Secret Library, it tells the story of the people of Darayya who built a library whilst under siege. The documentary which Mike made on the subject won Best Radio Programme at the One World Media Awards 2017. This is the second award Mike has won from One World Media, having been named Broadcast Journalist of the Year in 2008.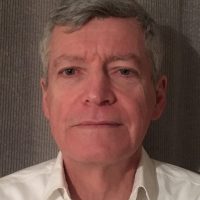 Harry Dean
Executive Producer

Harry Dean is an executive producer with a strong scientific background, having been a Research Fellow for four years at the University of Sussex. He later went on to serve as the Head of the BBC Science Radio Unit and Executive Editor of BBC Science. In addition to his scientific expertise, Harry has considerable editorial experience, having worked as an editor at both Channel 4 and the BBC, including for current affairs programmes such as Panorama. For much of the last ten years, he has worked at the BBC as Head of Complaints Management. He did so first for BBC Factual, then BBC Vision and from 2014-2016 was Head of Complaints Management and Editorial Training for BBC Television. He has been a Freelance Executive Producer since then. We have been contacted recently regarding the alleged coverup about Martin Bashir's securing of an exclusive interview with Princess Diana 25 years ago. Harry is not giving interviews at this time but is happy to participate in the Dyson inquiry.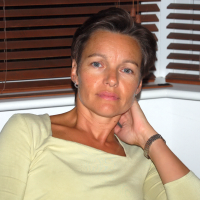 Louise McMurchie
Consultant Regulatory Affairs
Louise McMurchie set up media regulation and compliance specialists, LJM Media Consulting, in 2002. She also worked as joint Head of Compliance at UKTV between 2005 and 2010. Louise continues to advise on OFCOM, AVMS & BCAP compliance and licensing and provides training and guidance to both established and newly licensed services in UK and Europe. Her clients include Sky, BT Sport, Discovery Communications Europe as well as several international channels alongside Cat Flap Media.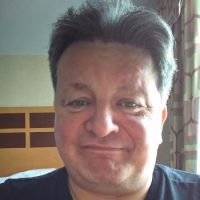 David Jackson
Compliance Consultant
David Jackson is a revered and highly experienced compliance manager. He trained at BBC Public Service and complied established channels as diverse as BBC Knowledge, Sky One, Fox Kids, BBC Entertainment and Playboy TV. He has also been the compliance lead on setting up new channels, such as the BBC's HeadSqueeze science channel on Youtube. His last ten years have been spent at BBC Worldwide where he has complied all forms of pre-recorded programmes and advised on the creation of trailers, promos and on-screen competitions. He was a Senior Compliance Manager at BBC Global iPlayer and BBC Store. David has a keen editorial expertise and good working understanding of Ofcom editorial guidelines, as well as foreign broadcast regulations. He is also a published writer and voiceover talent.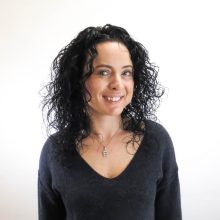 Emma Beaumont
Compliance Consultant
As the former Head of Reversioning and Compliance for A+E Networks, Emma looked after editorial compliance, regulatory policy, localisation and re-voicing for the portfolio across EMEA. She now specialises in editorial compliance and broadcast regulation, giving content advice and training, as well as managing changes such as setting up new services, channel launches and outsourcing a department. Emma is currently working with a major service provider, assisting them with the development of their compliance service offering. Her other specialisms include defamation and fairness and privacy, having worked on hundreds of real-life crime documentaries. Emma set up her broadcast consulting business in 2016.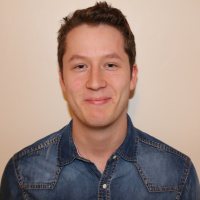 Robert Pyburn
Self shooting journalist
Robert is a London-based freelance camera operator, reporter and editor, with a background in print journalism. He has shot and researched documentary and factual material for television broadcasters in the UK, Spain, Netherlands and Indonesia. He has published on topics ranging from The Transatlantic Trade and Investment Partnership to Nanook of The North. While his primary passion is documentary, Robert works regularly with commercial clients, helping them to tell their stories creatively and aesthetically.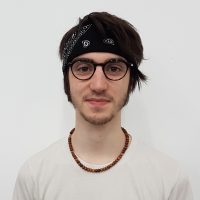 Oscar Barany
Animator
Oscar Barany is an animator and visual artist from London. He is always striving for new ways to make work enjoyable for his audience, constantly seeking new technologies and methods to do this. Over the last two years he has working with a wide range of clients from Musicians to Museums across the UK. Oscar is also the creator and talent manager of our mascot, named for Oscar in his honour.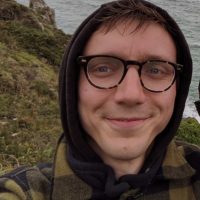 Max Cambridge
Sound Recordist

 Max is a Sound Recordist, Mixer and Boom Operator based in London and the South East. He has experience working with big personalities and sensitive issues and has worked with clients such as Google, the BBC, Channel 4, Mulberry, Jaguar, Converse and Boiler Room. He is fluent in English, Russian and Ukrainian and is an affiliate member of IPS (Institute of Professional Sound) and AMPS (Association of Motion Picture Sound). Max is passionate about storytelling and using creative solutions to capture the perfect audio for any production. You can find examples of his work at maxcambridge.com
News & Updates

@CatFlapMedia
This error message is only visible to WordPress admins
Error: No connected account.
Please go to the Instagram Feed settings page to connect an account.